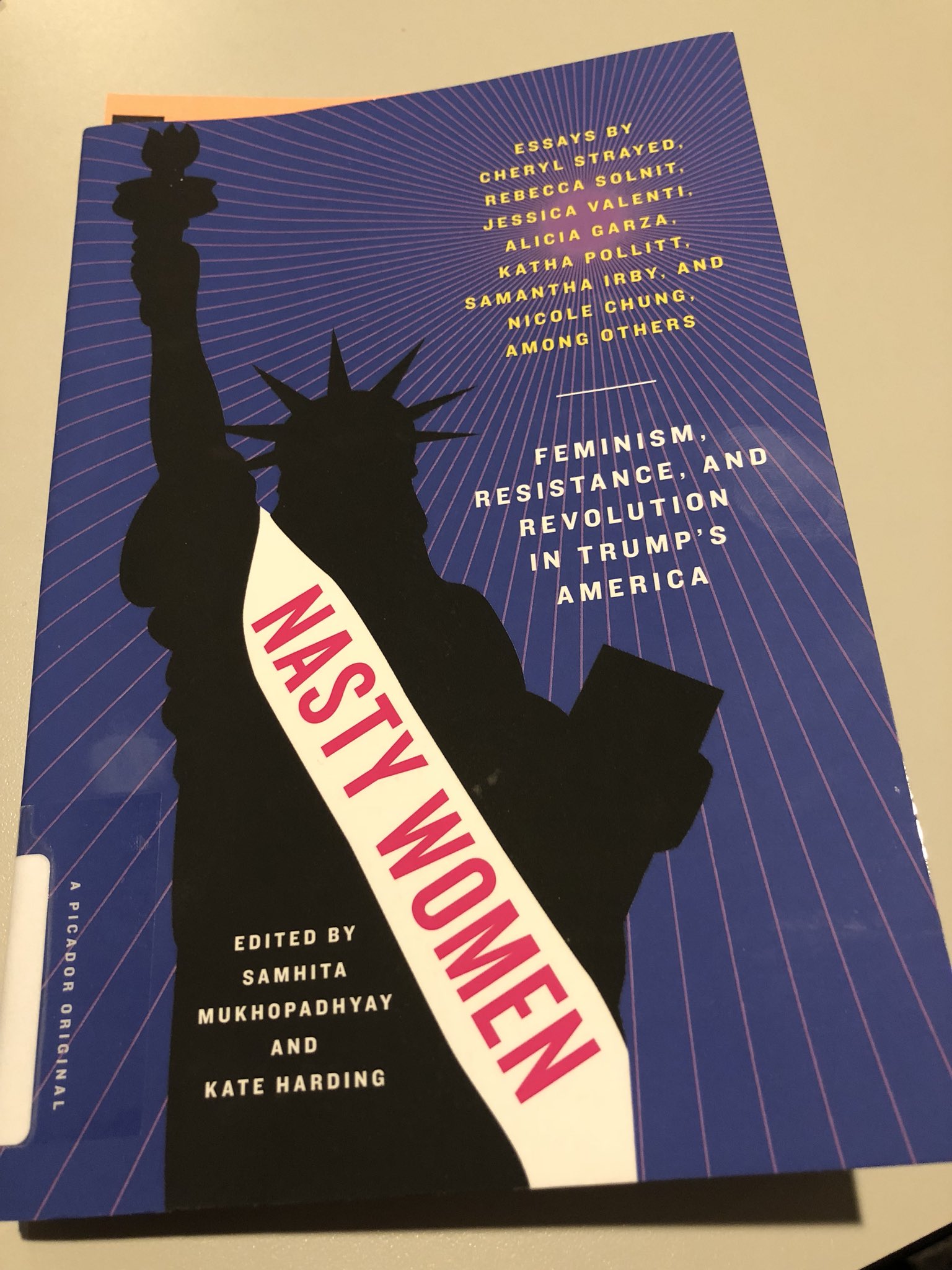 Has the political climate in the United States got you down? Wondering what you can do to help? Want to hear from diverse voices who are knowledgeable about the issues at hand and who are living alongside the rest of us, trying to make it one day at a time?
Read this book.
"Nasty Women: Feminism, Resistance, and Revolution in Trump's America," edited by Samhita Mukhopadhyay and Kate Harding, is a phenomenal read. I actually stumbled upon this book online a while back, and was excited for the chance to read it. My library didn't have a copy on order yet, so I did what all good readers who don't want to spend money at the bookstore do: I suggested it be added to the library's collection!
Sure enough, it was. After ordering it back in October, I was able to pick it up about a month later and be the first to read this library copy. I am so glad I read this book. It made me feel, well… better. Less hopeless. Stronger. More fierce. More ready than ever to not give up and not back down.