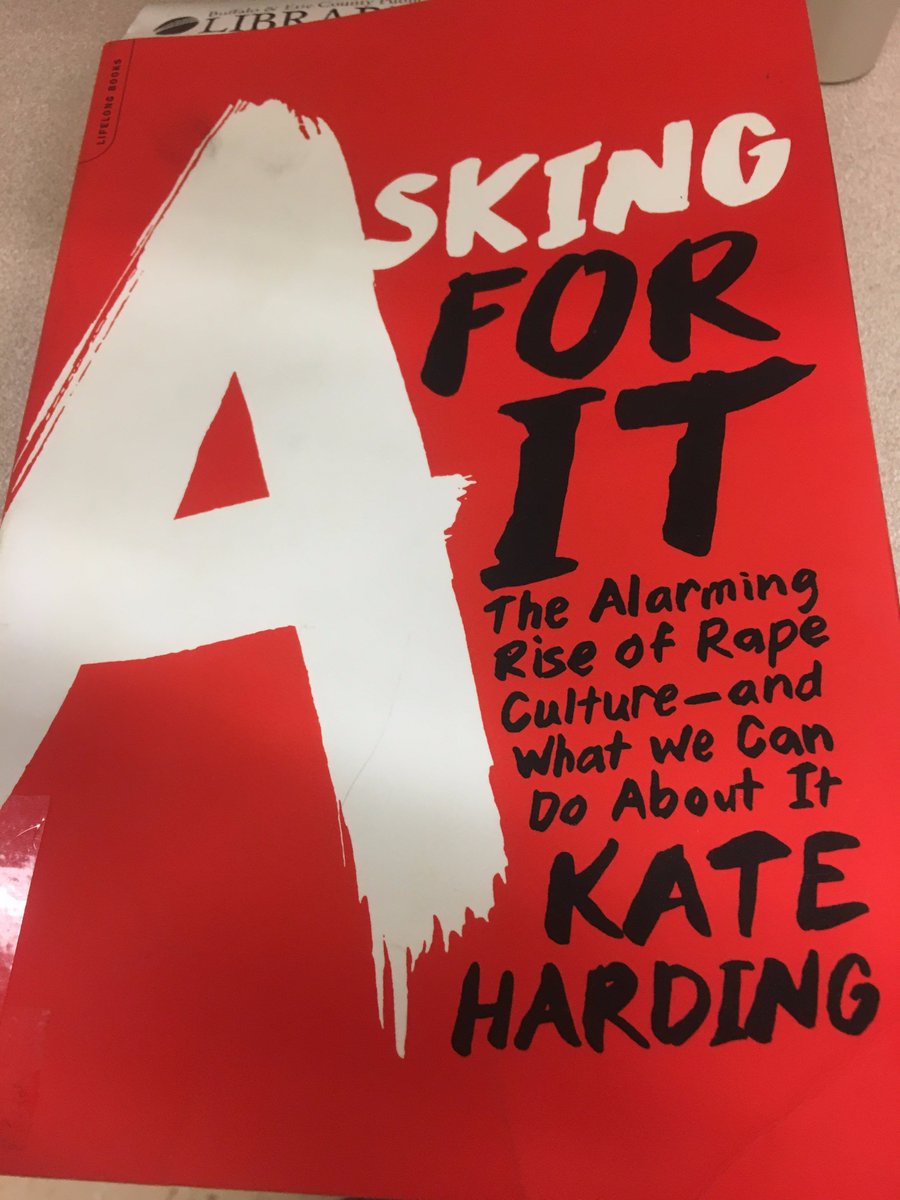 I want to keep this short & sweet (if that's even possible with me). Kate Harding's book, Asking for It: The Alarming Rise of Rape Culture – and What We Can Do About It is such an integral read, especially at this point in our society.
The 2015 release discusses the rape culture that exists in our society today, and its many facets. From the seemingly-innocent "safety tips" that women are often given – which really serve to enforce rape culture – to the politics of rape, to various examples of how the media has handled (mishandled, that is) many of these situations, Harding covers a lot of ground on an important topic. She also discusses the Internet age and the "trolls" that exist nowadays, and how these people are really enacting a form of terrorism, albeit not the kind we might traditionally think of.
Honestly, as someone who identifies as a feminist, I thought this was one of the most important books I've read in a while. It's a 2015 release, so it's very up-to-date, and undoubtedly a newer version could now be written to discuss our current political state and how it upholds rape culture and portrays sexual assault as somehow okay. (I guess realistically it'd have to be a whole separate book, because oof, it's a doozy.)
Please, please, please, read this book. As the title states, it certainly is alarming to see this rise of rape culture today. As I read this one, it absolutely made me think of the recent case with NHL player Patrick Kane, and the entire mess that surrounded that case – and just how much support was shown for him, not the victim, and how rape culture ties into every piece of it. Ugh.
Perhaps this book can make us all take a look at how we act in everyday life and if we are, even in small ways, upholding rape culture.
I want to end this review – like I said, a brief one – with a quote from the book itself:
"For as much as feminists are painted as "man-haters", we're not the ones suggesting that boys and men lack the ability to think rationally, control their own behavior, or act kindly toward other human beings – even with a boner. We're the ones who want all of our children to know about meaningful consent, healthy sexuality, and honoring each other's bodies and boundaries, instead of teaching them that one gender is responsible for managing the other's helpless animal lust."